Scuba Diving
We are specialized in scuba diving with compressors, RIBs, top of the line scuba equipment and an incredible on-board dive team. We offer 3 to 4 dives a day including night dives, wreck dives, wall dives; and for non divers snorkeling around the pristine waters of the Philippines. Come experience the living beauty of the ocean!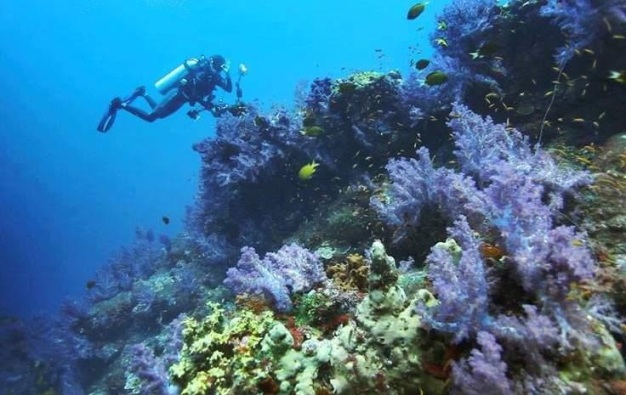 Underwater photography
The Infiniti has a brand new camera room with several charging stations, counter space, shelves and drawers, onboard computer with media center, plasma screens, fresh water tanks for your camera equipment.
Snorkeling
Snorkeling in the clear and pristine blue waters of the Philippines is a beautiful experience!
Barbecue Under the Stars
A beautiful night time barbecue on the sundeck under a clear, starlit sky – it's a great end to a day of diving & a favorite of our onboard guests.
Onboard Relaxation
The Infiniti offers several spaces for you to relax in - A large, nicely appointed indoor lounge, an outdoor lounge, the dining room plus the huge sundeck. Watch dramatic skyscapes, breathe freshest air in the world and spot dolphins dancing in the sea!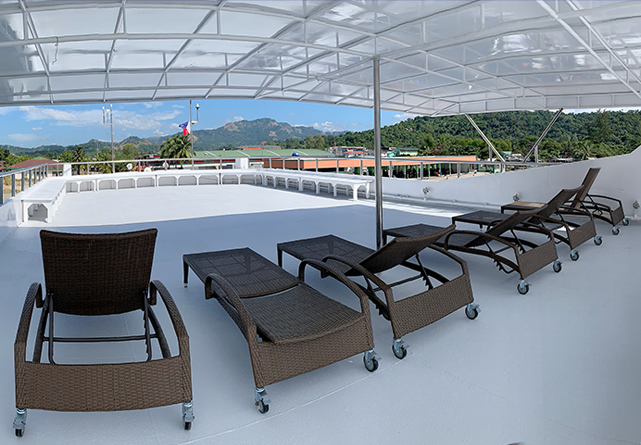 Dining
Delicious & nutritious meals & snacks are freshly prepared every day, including a hot breakfast. We also serve all-day tea, coffee, water & soft drinks. Alcoholic beverages are also available from our self serve refrigerator on the outer lounge and also in the dining room. Enjoy the delicious cuisine from around the world prepared daily by our world class and experienced chef. We will try to cater suitably to your dietary requirements too.
Stargazing
Sailing far from any mainland and the unpolluted, fresh air presents lovely opportunities for star gazing at night from the Infiniti's super large sundeck.
Books and Libraries
Well stocked libraries of books, movies, magazines & games